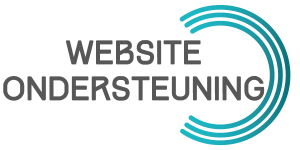 Heb je een WordPress-website? Dan ondersteunt Marketing Touch je graag! Heb je een andere website? Geef dat dan even door, dan kan ik kijken wat ik voor je kan doen. Ieder CMS-systeem is nou eenmaal anders.
Wat doet Marketing Touch met jouw website?
Dit is volledig afhankelijk van wat jouw wensen zijn. Maar wat ik voor je kan doen:
Schrijven van pagina's en deze vervolgens op je website posten.
SEO, search engine optimization of in het Nederlands: zoekmachineoptimalisatie. Ik schrijf jouw pagina's zo, dat ze hoge ogen scoren in zoekmachines.
Volledig onderhouden van je website.
Bouwen aan je website. Ik kan je website verder uitbouwen met meer pagina's en menu's. Dus heb je een nieuw product of dienst? Deze zet ik graag voor je online!
Wil je een hele nieuwe website? Geen probleem. Ik werk samen met een vaste partner. Samen bouwen we jouw nieuwe website, volledig naar jouw smaak natuurlijk.